Are your eyes dry, burning, red, irritated?
You may be one of the millions of Americans who have dry eye! Dry eyes is on the rise and continues to be one of the most common reasons patients visit their eye doctor. Lack of tears or improper lubrication of the eye, is associated with this inflammatory condition. Dry eye can also be associated with the draining of tears too quickly from the eye. A common reason for this suffering is the increase in the amount of time we spend staring at screens. Whether it be at work, watching TV, or looking at our phones. We have decreased the normal average number of times we blink in a minute because of our screen usage.
During the month of August, we bring awareness to dry eye and discuss ways to prevent and manage your dry eye symptoms. According to the National Eye Institute, dry eye is most commonly found in people aged fifty and older, who are more likely to experience these symptoms. Scott & Christie Eyecare and Associates has worked closely with dry eye patients and are currently performing clinical studies on dry eyes. Clinical studies will give doctors the chance to research dry eyes and find possible solutions to help the millions who suffer daily.
If you are interested in learning more about our clinical studies, head over to the Scott and Christie Eye Care website. Or call us at our medical office in Cranberry Township!
The Surgery Center at Cranberry
Medical Offices
105 Brandt Drive, Suite 201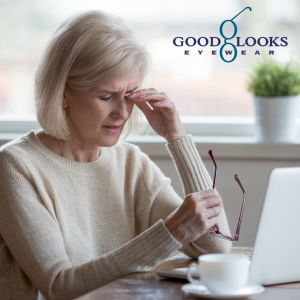 Cranberry Township, PA 16066
Website: scottandchristie.com/clinical-research-studies/
Phone: (724) 772-5420
Fax: (724) 772-5423