As summer is nearing its end, the new trends of Fall 2017 are beginning to filter in. Whether its online, in stores, or in magazines everyone is beginning to get a glimpse of "what's hot" for Fall. Although it may seem like sunglasses are unimportant in the Fall season, it is still crucial to protect our eyes from harmful UV rays. Even when it is a cloudy, gloomy day UV rays are still being emitted through the clouds. In this blog, here are some of the hottest trends to keep you stylish while still protecting your eyes for the Fall of 2017.
1. AVIATORS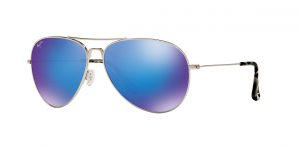 Aviators seem to be a never-ending trend in the world of eyewear. They are seen throughout the year, worn by all ages. Spice up this classic trend with dark or ombré style lenses.
2. CAT EYE

The cat eye sunglasses seem to be a very popular trend throughout the year of 2017. Whether it's a round cat eye, or a sleek elongated cat eye, this is a very popular style for Fall of 2017.
3. DOUBLE WIRE RIM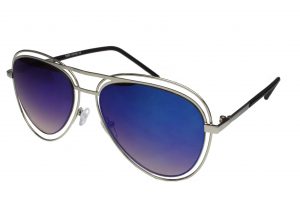 Continuing to make its return, this vintage trend is once again very popular for Fall. Dark, clear, and ombré lenses are also very popular with the double wired glasses.
4. EMBELLISHED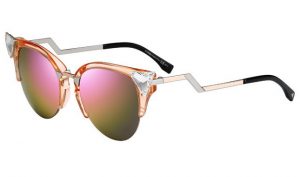 You wouldn't think that embellished glasses would be a trend during the fall season, however it seems to be coming in with a bang. Models were seen sporting Dolce Gabbana embellished glasses at the latest fashion show.
If you're not into cat eye glasses, or double wire rims, there are other ways to stay current with the trends. Neutral, nude, black, clear, teal, or ombré colors are all current and very popular. Go ahead, be daring and try something new!
STOP INTO GOOD LOOKS EYEWEAR TODAY TO PICK UP YOUR NEW LOOK!