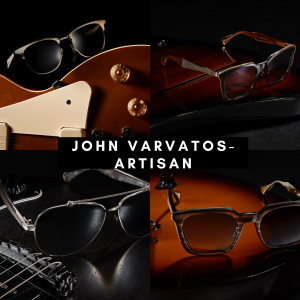 WHO'S READY TO ROCK N ROLL?!
Good Looks Eyewear is welcoming another new and exciting line to our store, located in Fox Chapel! We are happy to introduce the John Varvatos Artisan line! This line is brand new to the frame world and Good Looks Eyewear is currently the only store in the state of Pennsylvania that offers this amazing line!
John Varvatos himself created the Artisan line. Taking inspiration from iconic rock elements of the guitar, such as the strings and guitar pick! The soul of Rock 'N' Roll can be seen in each feature, from the hardware to the color scheme. Also, each frame is sold with a exclusive leather collector's box containing a sunglasses case and signature JV guitar pick! If this new line sounds interesting to you, stop by our Good Looks Eyewear in Fox Chapel today!
Fox Chapel Location:
Good Looks Eyewear Fox Chapel
Fox Chapel Plaza
1101 Freeport Road
Pittsburgh, PA 15238
Phone: (412) 782-1919