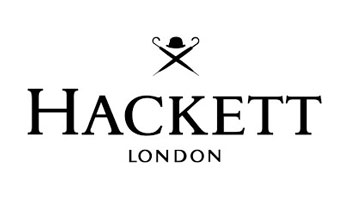 CRAFTSMANSHIP AND THE QUEST FOR THE PERFECT FIT.
DESIGN PHILOSOPHY
Enter stage right; Hackett Bespoke Eyewear. Handcraft-ed from the finest acetates and meticulously tailored for fit, our bespoke ophthalmic collection fully embraces the classic aesthetic. Style concedes to timelessness, trends are not acknowledged. Here time slows down to collect, not recollect. So come and join us as we endeavor to create future optical classics.
MATERIALS
Premium Metals
Custom Union Jack Hidden Trims
Universal Bridge
Real Riveted Hinges
Thin Acetates
COLLECTIONS
Men's Optical- Regular or extended fits
HISTORY
Hackett started in 1979 as a stall in Portobello Market (London) selling second hand gentleman's clothing and accessories, including vintage sunglasses and glasses. Hackett is also part of the Pepe Jeans Group which comprises Pepe Jeans, Faconnable, and Norton Clothing.